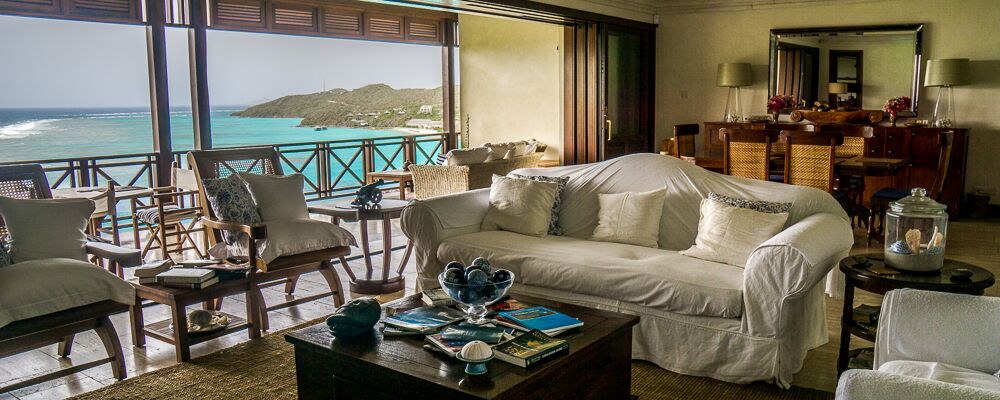 DINING OPTIONS
Breakfast
Complimentary continental breakfast supplies are available daily in the villa
*Resort Restaurants include
Lagoon Cafe   (Restaurant: mediterranean cuisine) 

Breakfast  7 – 10.30 am
Lunch 12 – 4 pm
Dinner 6.30 – 10 pm

Tides Bar & Grill (Restaurant: fish and seafood cuisine, Bar)
Asianne (Restaurant: Asian cuisine)

Breakfast 7 – 10.30 am 
Dinner  6.30 – 10 pm  

Castaway ( fusion cuisine)

  Private dining on the beach 

Pool Bar (Restaurant: international cuisine, Bar)

Lunch 12 – 4 pm
Bar 10 am – sunset  

Turtles (Bar) 12pm – midnight 
*Guest will be charged directly by the resort . An account will be set up on arrival . 
Restaurants off the Resort requiring car transportation
Glossy Bay Marina is a new restaurant with a renowned chef at the beautiful modern marina of Canouan overlooking the Grenadines on the south side of the island.
Palapa Restaurant at the Tamarind Beach Hotel is an open terrace bar and restaurant serving a selection of Italian dishes, wood oven pizzas and fresh local fish. Open for breakfast, lunch and dinner.. It is scheduled to remain closed for renovation until late spring 2020.
The  Mangrove is a laid back, very casual restaurant set on the village beach serving fish
Provisions and Shopping
We would be happy to organize your pre-arrival  or daily shopping subject to seasonal availability . We advise that our guests fill out a list of supplies they may require for their stay in the villa four weeks prior to their arrival. These should be settled on arrival.  Supplies of certain items may be
subject to availability.
The villa Bibiluna staff will happily assist with your daily shopping or dining reservations. Guests may prefer to cook a meal ,  dining on the villa terrace enjoying views of the turquoise lagoon, listening to the crickets and  just relaxing.